MINERAL FOTO ATLAS
Fischesserite / Fischesserit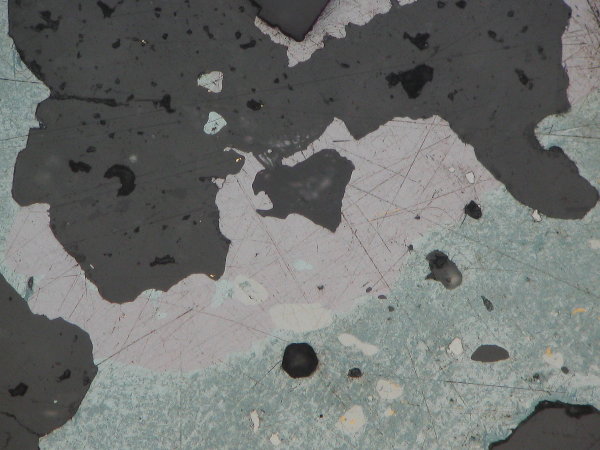 Pinkish-grey fischesserite with finegrained bluish-grey klockmannite and grey clausthalite. Polished section from microprobe analysis in reflected light, parallel nicols. Predborice, Bohemia, Czech Republic. Picture size 0.7 mm. Collection Thomas Witzke, foto Bernhard Pracejus.

Rosa-grauer Fischesserit mit feinkörnigem, blaugrauen Klockmannit und grauem Clausthalit. Anschliff von Mikrosondenanalyse im Auflicht, parallele Nicols. Predborice, Böhmen, Tschechische Republik. Bildbreite 0,7 mm. Sammlung Thomas Witzke, Foto Bernhard Pracejus.


© Thomas Witzke / Stollentroll
Bernhard Pracejus (2007, in prep.): The Ore Minerals under the Microscope - An Optical Guide. Elsevier, Amsterdam.